Want to send us a message?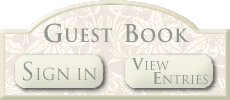 Welcome!  I'm Kristan, momma to ten, and that is how almost everybody knows me! I love to read and 
write
 and teach and speak.  I am happiest with my coffee and a book, my Bible and an oversized tub.  I thrive on summertime and sunshine and yet we live in the great white north!  I enjoy hunting along with my guys and sitting in the woods with the handiwork of the Creator all around me.  
My family is the Russell family.....and we are a BIG family! We are not special or perfect, in fact we are probably much like yours. We have our share of triumphs but we have our share of struggles too. We, like you, live life sometimes laughing and sometimes crying.  In fact, sometimes even hesitating to put ourselves out there because there are so many who know your faults, your failures and the skeletons in your closet. BUT God is bigger than all that, and for that we are so happy to share our lives with you in good times or bad!

Dale and I have been married 27 years and have ten children from the youngest, 5 year old twins, to 25 years old. We have soccer players and baseball players. We have dirt bikers and hunters. We have guitar players and keyboardist, singers and song writers.  Our family loves to go shooting, swim, watch good movies and some play video games.  We have blue eyes, brown eyes, brown, blonde and red heads and we LOVE to laugh! Dale is the dad that tells the same silly jokes all the time and yet is respected by his boys and adored by his girls. We are far from perfect or ideal and no one in this household has "arrived" anywhere near where we need to be...but we're trying everyday.  Will you join me as we live, laugh, cry and work together each day?  I'd love to have the opportunity to know you too!  Fill out the Guest Book below, or participate in the blog so I can pray for you or share in your day as well! 

Or send me an email for a more private message!